---
600k+ Followers
600k+ Likes
160k+ Followers
Millions of us play our hearts out on the field, on the court, or in the ring, but only the very best have the grit, determination, and focus to go Pro. We spoke to 16 of the top professional athletes in a variety of martial arts, action sports, and fitness that all use the nootropic Alpha BRAIN® to optimize their brains for heightened attention, processing speed, and reaction time to get the edge on their competition and stay on top. Regardless if you need to dominate in sport, business, or school, take a page out of these 16 Pro's playbooks and start using Alpha BRAIN® to dominate at life.
1. "It seems to fire up your brain at a higher RPM level... I feel like it helps me form sentences better."
— Joe Rogan, UFC Commentator, Comic, and Podcaster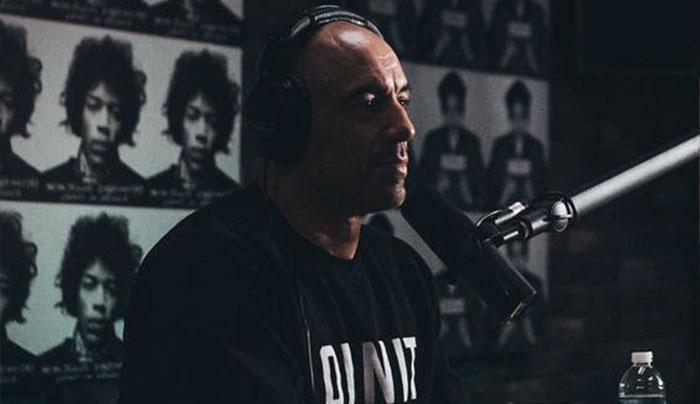 Joe Rogan hosts The Joe Rogan Experience, one of the web's most popular podcasts, in which he discusses everything from martial arts and fitness to politics and pop culture. With a guest list that includes UFC fighters, stand-up comedians, A-list actors, conspiracy theorists, and game-changing entrepreneurs, the show gets more than 300 million downloads and streams per month, making Rogan one of the biggest independent media personalities in the world.
2. "I refuse to do anything without Alpha BRAIN®. Some say I have an issue. I disagree."
— Podcaster, Standup Comic, and former UFC Fighter Brendan Schaub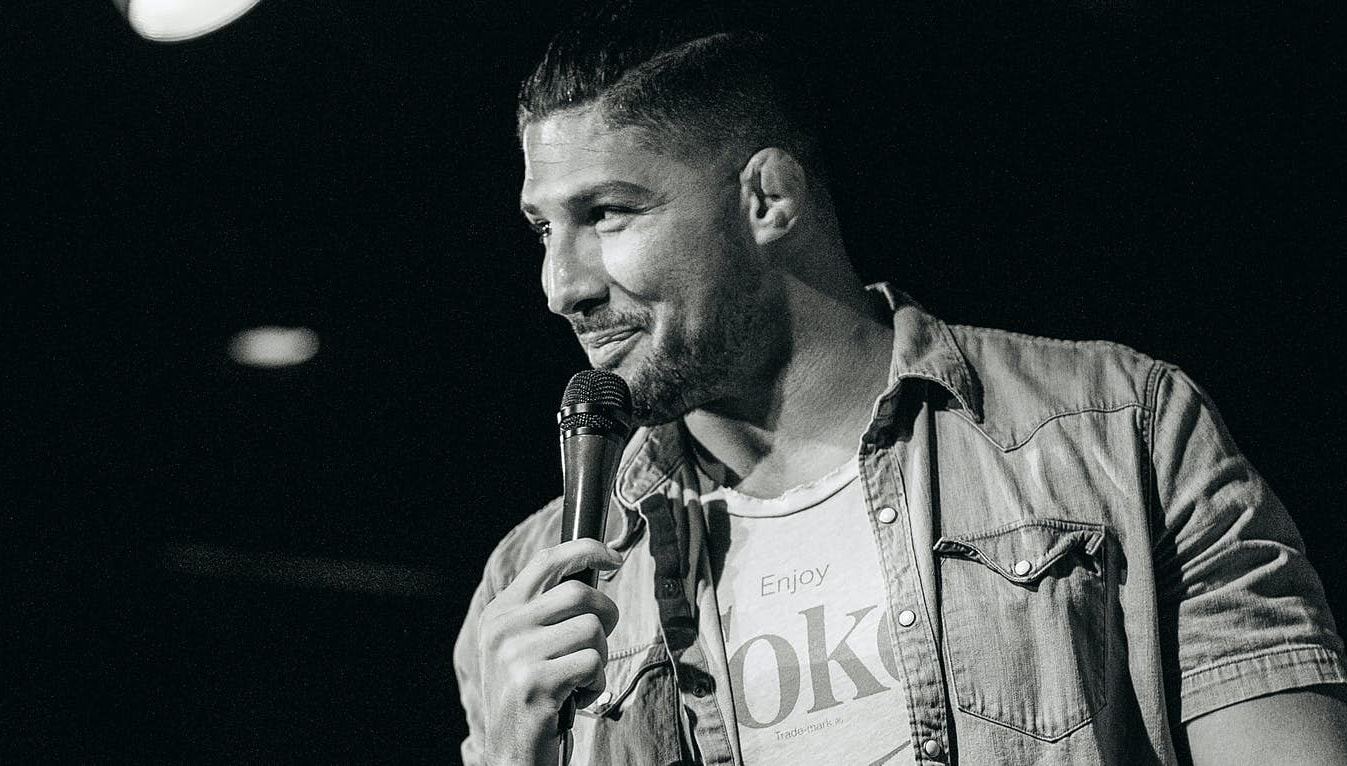 Hosted by former UFC heavyweight Bryan Callen, The Fighter and the Kid is one of the Web's most popular podcasts, averaging nine million downloads per month.

Schaub was a top-ten ranked UFC heavyweight contender who scored victories over stars such as Cro Cop and Gabriel Gonzaga. He also played pro football for the AFL's Utah Blaze and was a member of the Buffalo Bills practice squad. Schaub is now pursuing a stand-up comedy career in Los Angeles, and has already made appearances at legendary venues such as The Laugh Factory, The Comedy Store, and The Ice House.
3. "The other thing that's doing something for sure is this Alpha BRAIN®. It DOES stuff. It helps me think... maybe too much."
— Jason Ellis, Aussie Radio Personality, and former Action-Sport Pro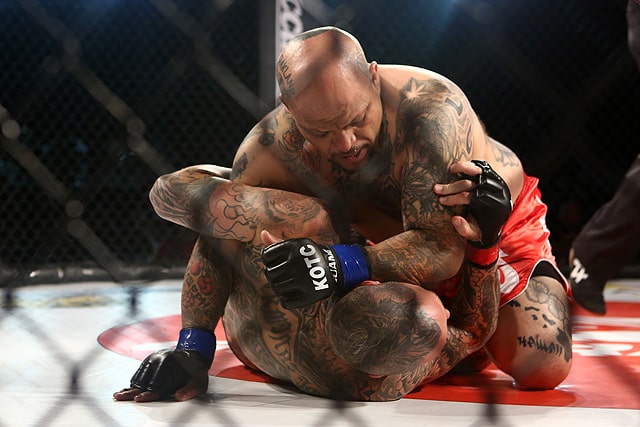 "The other thing that's doing something for sure is this Alpha BRAIN®. It DOES stuff. It helps me think... maybe too much. I think maybe I'd be an easier person to deal with if my mastermind plan wasn't always running in the back of my head."
The "Prince of All Media" Jason Ellis's career has spread from action sports to radio personality, MMA Fighter and beyond. Howard Stern said "he would be happy for Jason to take the torch". The Australian native emerged as one of the world's top professional skateboarders before making the shift into radio as well as acting, mixed martial arts, and music.
4. Donald "Cowboy" Cerrone says: "Alpha BRAIN®is my jam, whether it be at the gym or working on the ranch. I like."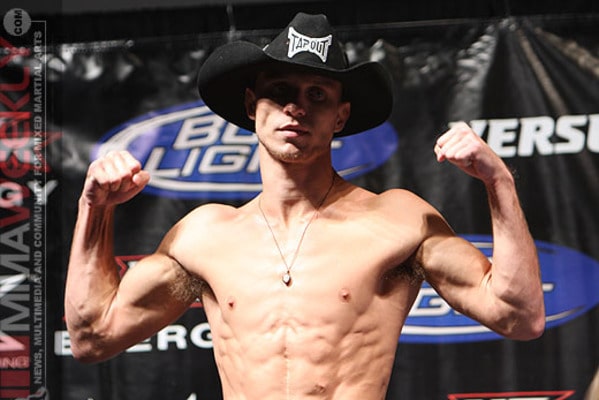 A top-ten ranked fighter in the welterweight division, Cerrone has earned the most bonus payments for outstanding performances of anyone in UFC/WEC history (18 and counting).
Cerrone has challenged for world titles on four different occasions, and boasts wins over Rick Story, Patrick Cote, and Alex Oliveira. Before moving up to welterweight in 2016, Cerrone was a high-ranking lightweight, defeating Benson Henderson, Myles Jury, and Melvin Guillard. Known for taking fights on short notice just for the thrill, Cerrone is regarded as the "busiest" fighter in the UFC. He's had at least four fights per year since 2013, adding to his reputation as a fan favorite who will fight anyone, anytime, anywhere.
5. "Hockey is not only physically but also mentally demanding. Alpha BRAIN® helps me to focus and have razor sharp processing speed and performance on the ice."
— Duncan Keith, named one of the 100 Greatest NHL Players in History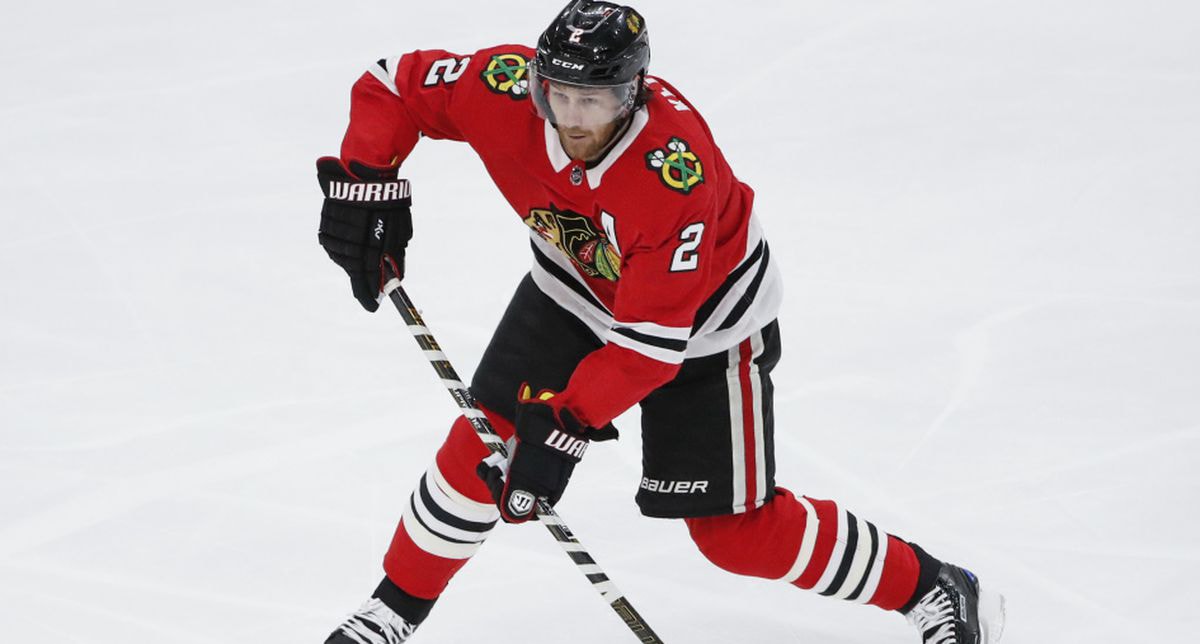 NHL All Star, Duncan Keith played 16 NHL seasons including 3 Stanley Cup Championships with the Chicago Blackhawks before being traded to the Edmonton Oilers this summer. Keith's trophy cabinet also includes two Olympic Gold Medals for Canada and is known as a two-way defenceman, highly skilled in both shutdown and offensive roles.
6. "I enjoy the focus Alpha BRAIN® brings to my training, I feel like I am more able to get in the zone when I take it."
— Michelle Waterson aka "The Karate Hottie"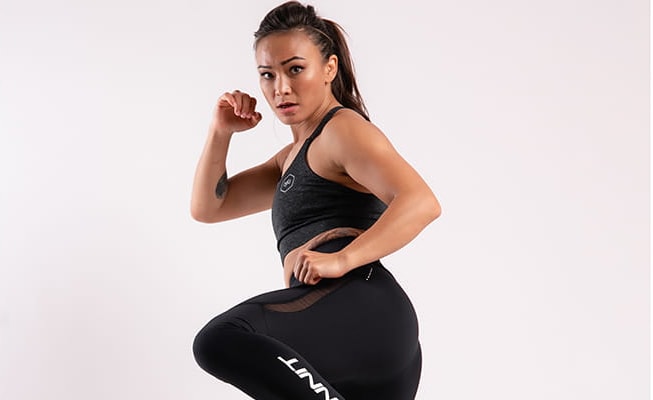 "I use so many of the Onnit supplements and foods and am thankful I had them to support me in my training leading up to my championship fight. I enjoy the focus Alpha BRAIN® brings to my training, I feel like I am more able to get in the zone when I take it.†"
Known as "The Karate Hottie" for her blend of beauty and fight skills, Waterson is a former Invicta FC atomweight champion and is currently competing in the UFC's strawweight division (115 pounds).
7. "I'm constantly busy with running businesses, managing travel, and high intensity workouts to stay in peak shape. Alpha BRAIN® gives me that added attention to run at an optimal level and stay focused throughout the day so I can be competitive in every area of my life."
— Lewis Howes, two-sport All-American, Author, and Entrepreneur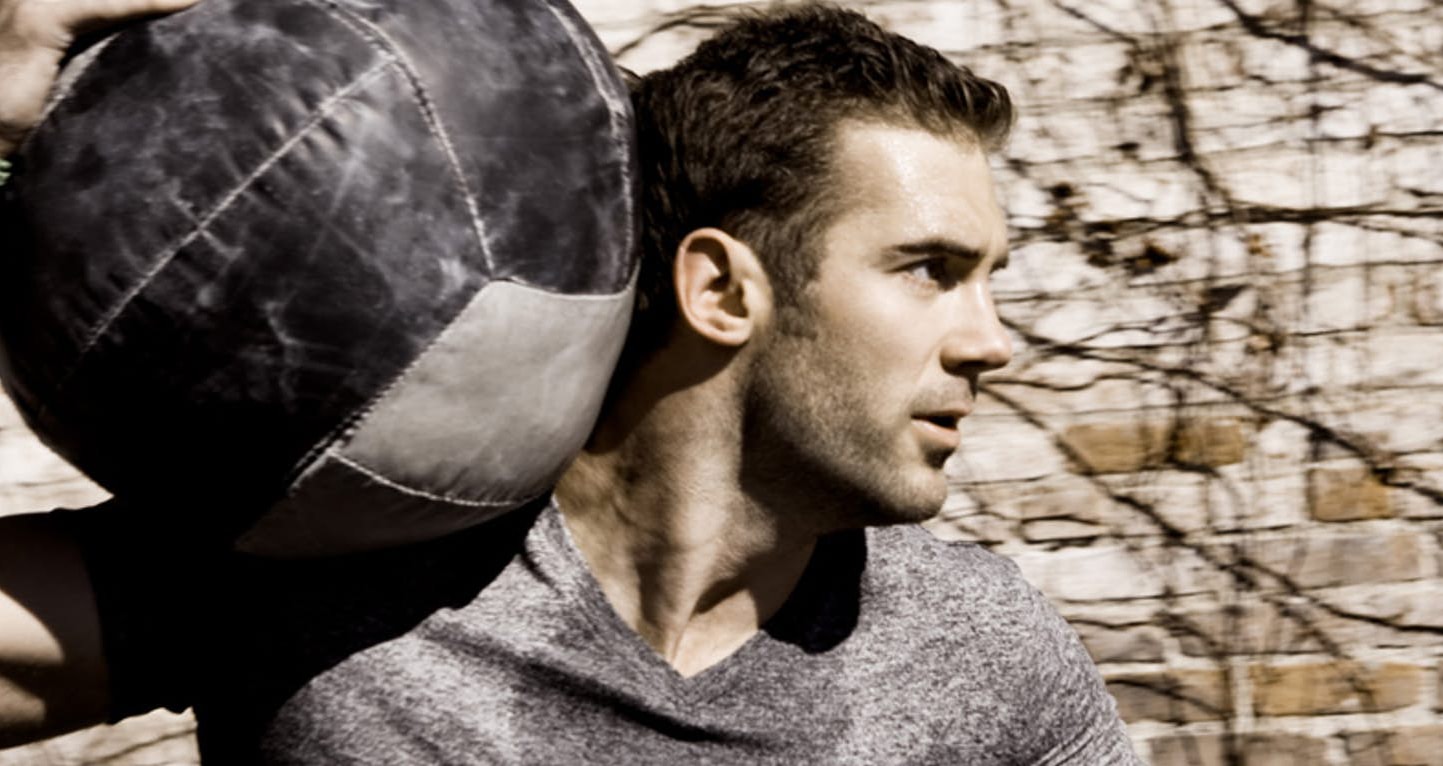 Lewis Howes is a former professional football player, two sport All-American, world record holding athlete, and current USA Men's National Team member for team handball. He is an online business expert turned lifestyle entrepreneur, author, and angel investor who built a seven-figure business in two years while starting out sleeping on his sister's couch.
8. "There's no better way to get your mind firing on all cylinders than with this nootropic! I won't start a day in the office without it."
— Hannah Eden, Fitness Entrepreneur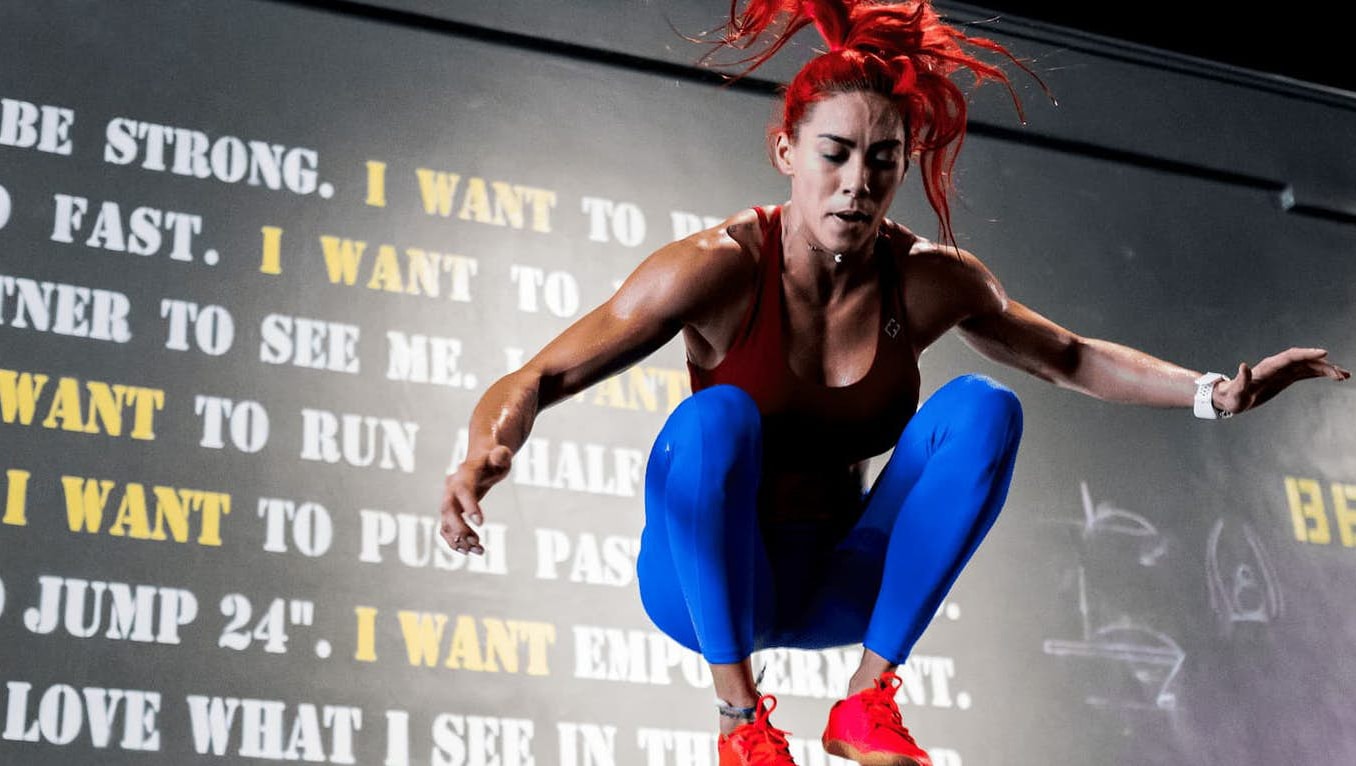 Hannah Eden is a fitness entrepreneur, influencer, and philanthropist whose unstoppable drive to help others is making the world a better place. Eden raised nearly $60,000 for cancer research and the Serene Soldier Foundation, a group that works to give cancer patients and their families a happy Christmas.
9. "I take Alpha BRAIN® in the morning before meetings to keep me mentally locked in while we are game planning for that week's opponent."
— NFL Player Andrew Sendejo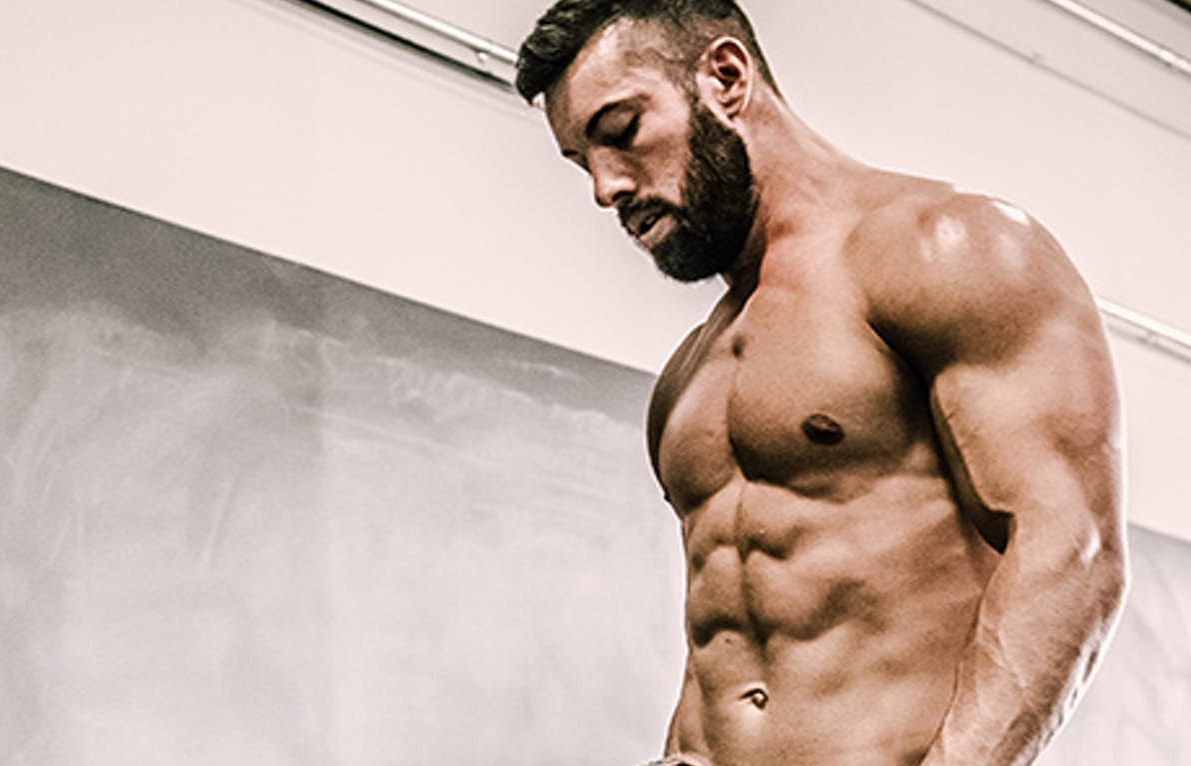 "The NFL is more than just about the physical aspect, the mental part of the game is HUGE. Missing an assignment or any little detail could result in a catastrophe on the field. I take Alpha BRAIN® in the morning before meetings to keep me mentally locked in while we are game planning for that week's opponent."
Andrew Sendejo is an American football strong safety for the Minnesota Vikings of the National Football League. He made his NFL debut as a rookie with Dallas in 2010, moving to the New York Jets in 2011, and has been with the Minnesota Vikings since 2011.
10. "Alpha BRAIN® helps me to be more attentive when I need to be, and helps with my success of building my dream business."
— Tony Jeffries, former Professional boxer, bronze medal winner in the 2008 Summer Olympics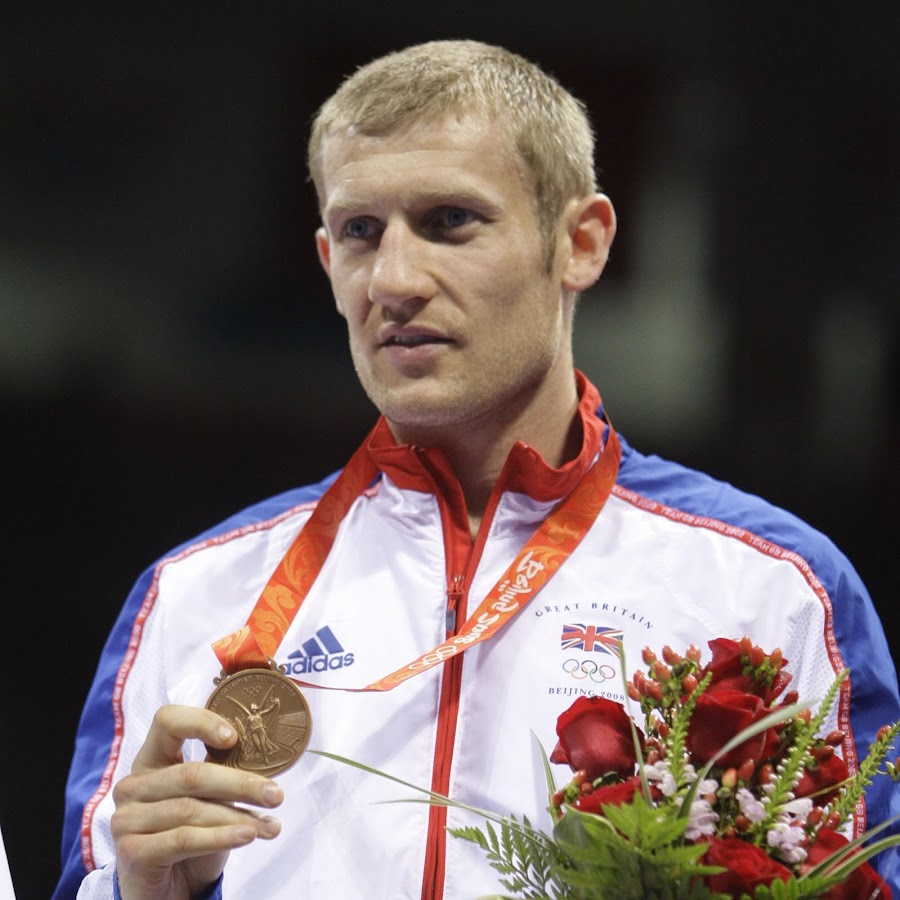 "Being a former boxer, I've been punched in the head 1000's of times in my life, and now running companies with 50+ employees, my memory is not the best, and I have to make big decisions in my life. Alpha BRAIN®, helps me to be more attentive when I need to be, and helps with my success of building my dream business."
Tony Jeffries won an Olympic bronze medal in the 2008 Games, 7 National titles, a European Gold medal in 106 fights as a boxer.
He now educates millions of people from around the world on how to get better at boxing.
He also owns 2 boxing fitness gyms in Los Angeles, CA called Box N Burn as well as a boxing fitness education program, The Box N Burn Academy, where he teaches fitness professionals how to have successes in teaching boxing to other people for fitness.
11. "I love the sharper attention and mental capacity I have when I take Alpha BRAIN®. It helps me perform better on my training or on my business."
— Rafael Lovato, Brazilian Jiu-Jitsu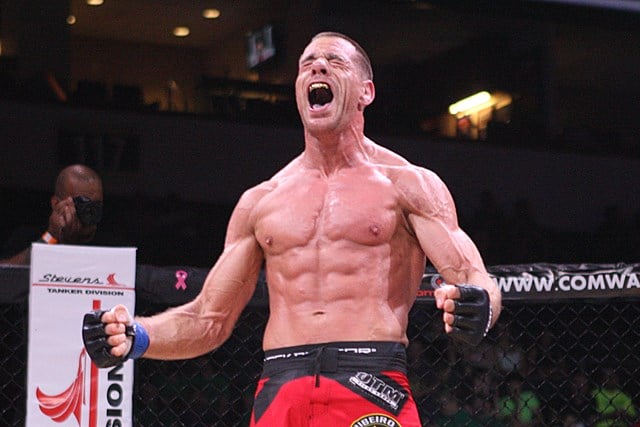 Rafael Lovato is the most decorated American competitor in Brazilian Jiu Jitsu today and continues to dominate the sport in gi and no gi competitions. He also is the owner and head instructor of Lovato's School of Brazilian Jiu-Jitsu and Mixed Martial Arts which is one of the top schools in the country.
Shortly after turning 21, Rafael became the youngest American to receive a black belt in BJJ at that time. In 2007, Rafael became the first person to ever Grand Slam as a Black Belt winning the European Open Championships, Pan-American Championships, Brazilian National Championships, and World Championships all in the same year! These accomplishments earned Rafael the prestigious BJJ competitor of the year award for 2007. Currently, Rafael is first American to have won the European Open Championships, and the only American to win the Pan-American Championships, and Brazilian National Championships at the adult Black Belt level and he is the 2nd American, after BJ Penn, to win the World Championships as a Black Belt. In 2010, Rafael became part of an elite group of competitors to ever win Black Belt World titles with and without the gi, when Rafael won the No-Gi World Championships in the Black Belt Heavyweight division. On that same day, Rafael also became the first American to produce a Black Belt World Champion.
12. "I especially like Alpha BRAIN® and have noticed increased concentration and clarity since I've been using it, especially when I'm in situations where I really need to concentrate and focus."
— Lee Kemp, USA Wrestling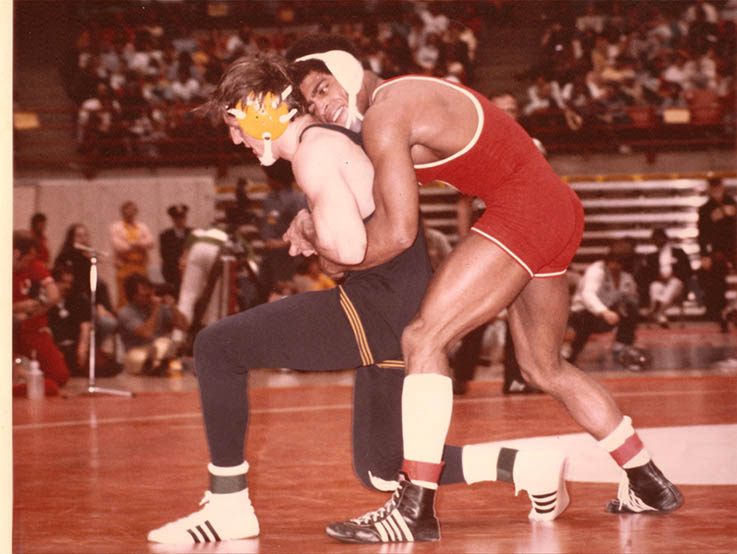 Lee Kemp is arguably one of the most successful American wrestlers ever in United States history, achieving unparalleled success at the high school, collegiate and international levels. Lee owns a rare win over the legendary Dan Gable when he was only 18 years old, in only his fourth year of wrestling experience, and achieved his first World Championship in only his sixth year of wrestling experience. In fact, Lee Kemp is on every wrestling journalist's short list of the greatest American wrestlers ever!
Lee Kemp was America's first three-time World Champion, winning his first title in 1978 at age 21, establishing him as the youngest American world champion ever, a distinction he held for 38 years. Lee was a four-time World Cup Champion, 7-time United States Freestyle National Champion and was a heavy favorite for gold earning a berth on the 1980 United States Olympic Freestyle Wrestling Team, but was unable to compete because of the U.S. boycott of the 1980 Olympic Games that were hosted by the former Soviet Union (Russia).
13. "I use Alpha BRAIN® vitamins before and after sparring sessions for better concentration."
— Taras Shelestyuk, WBO & WBA welterweight boxing champion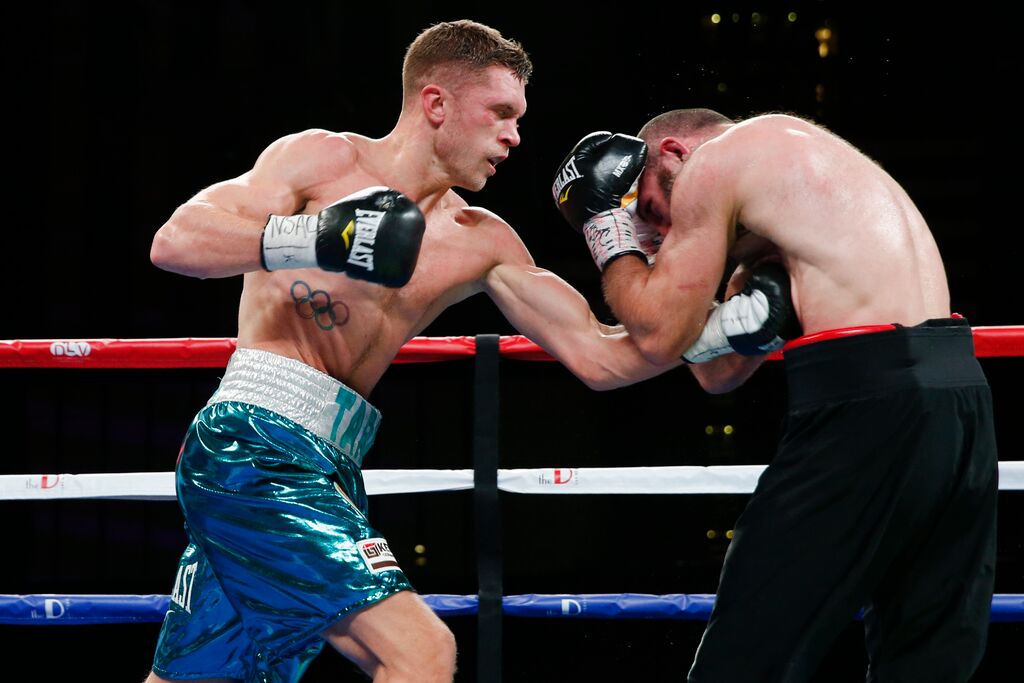 Taras Shelestyuk started boxing career at age 14 in Ukraine.
At the amateur ring Taras had 300 wins and only 15 losses for 12 years. During amateur career he had beat such fighters as Serik Sapiyev-Olympic champion 2012 (Kazakhstan), Andrey Zamkovoy-Bronze Olympic medalist 2012 (Russia), Carlos Banteurt-Silver Olympic medalist 2008 (Cuba), Alexis Vastine-Bronze Olympic medalist 2008 (France), Vikas Krishan-Bronze medalist on World Championship 2011, Olympian 2012-2016 (India).
Taras is Bronze Olympic medalist in London, England 2012, World amateur Champion in 2011, Bronze medalist of European Championship 2010, European boxing Cup Winner 2010, 3x times straight Ukraine National Champion (2009-2011).
After the Olympic Games moved to Los Angeles, CA and turned to professional boxing in 2013 and had a bright pro debut, won by knockout in 1st round on National American channel ESPN in March 2013. At this moment still undefeated with a record of 16 wins, 0 losses, and 10 wins by KO. Have two titles WBO North America & WBA Intercontinental in the welterweight division. Now #6 in WBO rankings in most popular welterweight division (best rankings WBO #5, WBA #11). First 3 years trained by famous and influential coach Freddie Roach, now working with another famous coach Joel Diaz.
14. "I use Onnit Alpha BRAIN® daily. Personally, I feel clearer and more focused on days that I take it."
— Neen Williams, Pro Skateboarder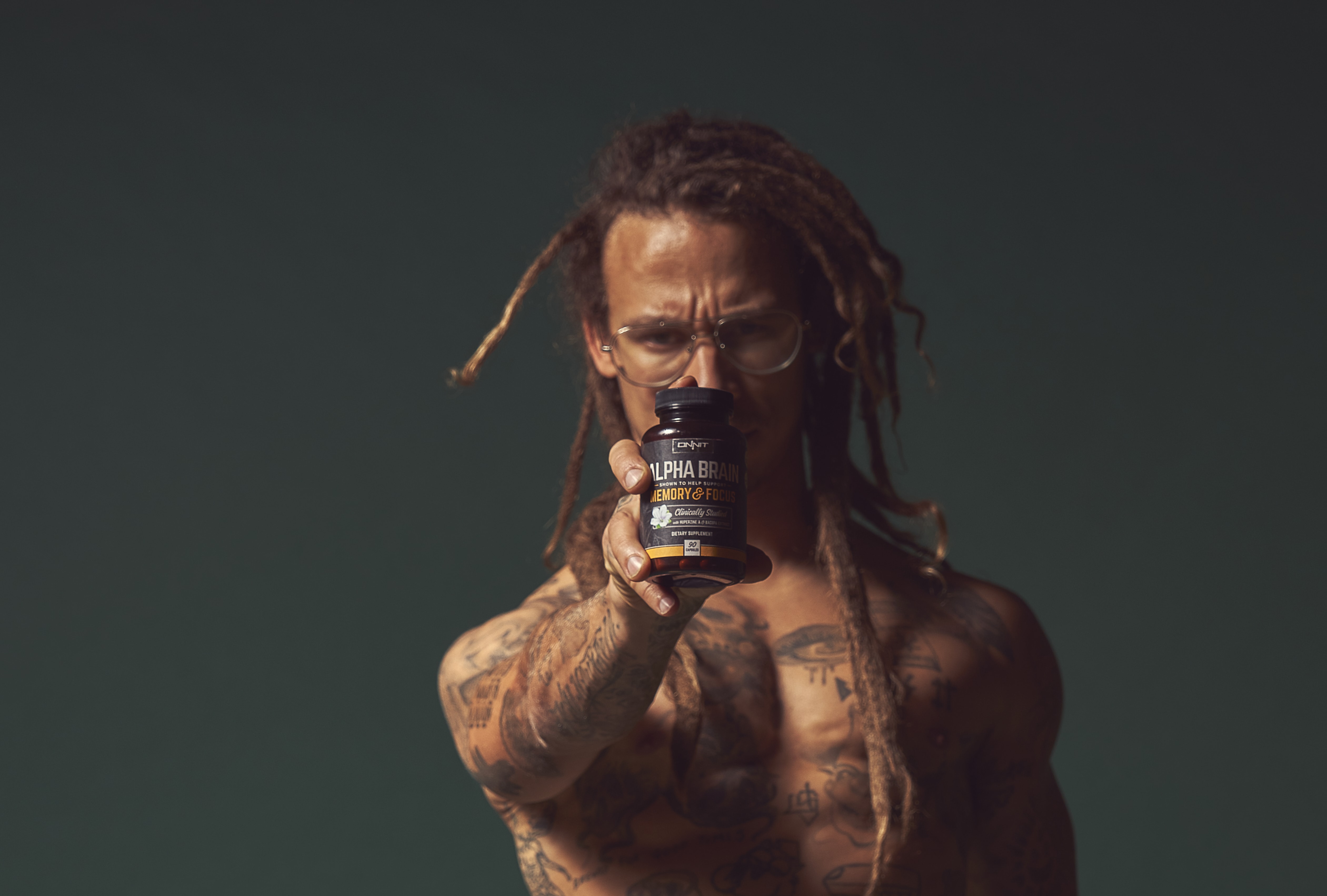 Most known for his skills and unique style in skateboarding, Neen Willams juggled a period of time in his career with heavy partying and injuries. In wanting to change his lifestyle, optimize his performance and seek longevity, Neen Williams decided to go sober.
For the past few years, Neen has worked hard to carve out a unique space for being at the forefront of health, wellness and fitness in skateboarding. He has appeared on Viceland's "King of the Road" show. He has partnered up with leading brands in various industries. He picked up a few certifications on his way – certified Onnit kettlebell specialist and a certified level 1 steel mace specialist. Neen has started his own company where he sells his signature spice rubs for meal prep and signature t-shirts.
Neen is authentic and is true to himself by sharing his knowledge and positivity across his social media channels and connecting with his fans.
15. "Alpha BRAIN® is a go-to everyday for me. It helps me stay focused all day when I'm in between training clients and filming content for my programs. This is a must no matter who you are!"
— Eric Leija, Onnit Kettlebell Master Coach and Entrepreneur

Eric Leija, aka Primal Swoledier, specializes in kettlebell training courses but also incorporates other training tools and methods into his routines. He's been coaching for six years but has been working out and living a fit lifestyle for over 14 years.
The bearded coach is one of the fastest-rising fitness influencers on the Web; he's got nearly a million Instagram followers, his own online coaching business, and a workout program branded by Men's Health.
16. "Simply, rocket fuel for my brain. Having something that helps me think quicker, recall references, and be more aware has helped me tremendously. I feel more focused for longer without the jitters you might get from other products that are highly caffeinated."
— Matt Vincent, two-time Highland Games Champion, and Entrepreneur

Matt Vincent is a traveling strength athlete, two-time Highland Games World Champion, and founder of HVIII Brand Goods. Through his travels, Matt was lucky enough to spend time with exceptional people who were chasing strength, fulfillment, and personal growth in every imaginable way. In Matt's first book, Training Lab, he spelled out the philosophy of "The HVIII," and tried to capture the spirit of self-improvement through self-loathing.
"I have chased Performance for the past 23 years of training. Finding out what I am capable of in this life, is my passion. With that, I think all the details matter. Making sure I'm fueling this machine to its fullest potential is what it takes for me to be at my best. Not just for athletics, but in my relationships, businesses, creativity, conversations, and problem solving. Onnit has always been about helping humans reach their highest level.
I know all the products are first class and tested. After using them for a few years and having a chance to be more involved with the brand I know there isn't any other company that lines up with my personal philosophies on strength and performance. It's not based on pre-workouts and magic fat loss pills. It is about supporting the function of the mind and body together. Happy to be part of and represent a company committed to the same things."
---
If you want to take your game to the next level like these athletes and entrepreneurs, try Alpha BRAIN® today for up to 30% off and get a free e-book by Joe Rogan. Don't miss out on your chance to level up!