Clinically Studied Pill Found to Help Wipe Away Brain Fog Naturally
---
563k Followers
619k Likes
162.1k Followers
FEATURED IN





Brain fog can sound mild. But when it causes people to mix up the names of family members, suffer embarrassing mid-conversation brain freezes, or struggle to calculate the bills, brain fog can definitely impede daily life.
So it's no wonder scientists have been feverishly trying to find a reliable solution to brain fog so people can better protect their brains, today and in the future.
Well, such a solution may have been found.
Recent studies of a nootropic called Alpha Brain have revealed it has a surprising effect on the mind. An effect that is enabling Americans to relieve their brain fog and sustain clearer, healthier minds at any age.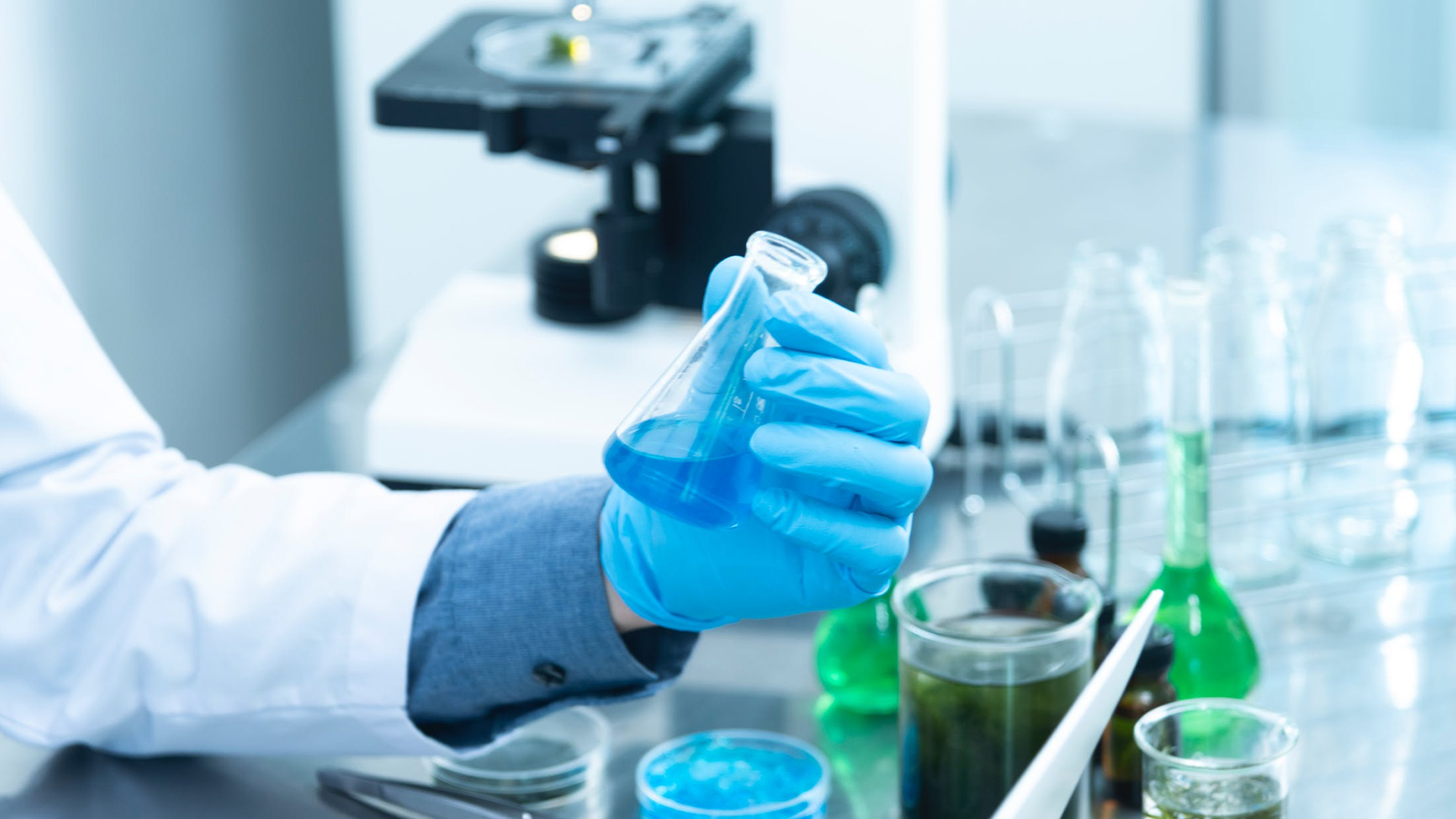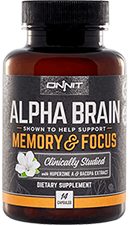 If you aren't taking Alpha BRAIN, you are operating at a disadvantage.
Find out why.
Learn More
Finally, a Brain Health Solution that's Clinically Tested
Over the last few decades, the brain health market has been swamped with pills making crazy claims about improving memory and boosting brain power, but with little science to back them up.
Alpha BRAIN is different.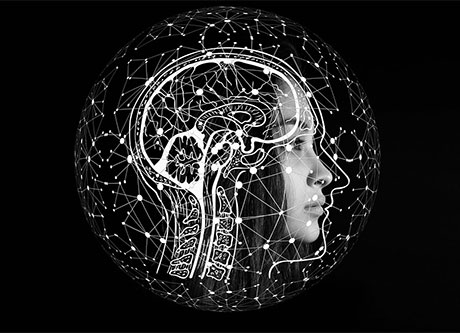 Alpha Brain's ENTIRE formula has been put through two clinical studies. And these were no ordinary studies. They were randomized, double-blind, placebo-controlled studies. The gold standard of clinical trials, and the same rigorous testing that's done on pharmaceuticals. So the results of these studies can be taken seriously.
Alpha BRAIN was found to trigger "Significant improvement" in word recall
The two studies were led by Boston Center for Memory and The Boston University School of Medicine.(4)
In the first study, participants took Alpha BRAIN for six weeks. They were given cognitive tests at the start and end of the study.
The scientists had been skeptical Alpha BRAIN would be any better than a placebo. So when Alpha BRAIN was found to trigger "significant improvement" in word recall and executive function they were left stunned.
Yet that's not all.
A second study revealed an even more startling discovery about how Alpha Brain works.
Significant Findings:
12%

Greater improvement in verbal recall over placebo

21%

Faster completion time in executive function assessment compared to baseline

100%

Replicated results observed in the initial pilot today

100%

Equally as safe and tolerable as placebo
"Increased Peak Alpha Frequency"
In the second experiment, participants took Alpha BRAIN for eight weeks(5). But this time electrodes were attached to their heads to measure the changes in brain chemistry after an acute dose and at the end of the 8 weeks. And in this experiment, the findings were even more startling.
Scientists discovered Alpha BRAIN had induced 'increased peak alpha frequency' and 'higher amplitude detection waves'.
What this means is the participants' brains had increased levels of 'alpha waves' after a single dose. They were operating at a frequency the scientists noted "is directly correlated with processing speed and performance".(6)
In fact, the participants who'd taken Alpha BRAIN recorded significant boost in completion time of cognitive tasks. This suggests they enjoyed clearer thinking and quicker problem solving than the control group.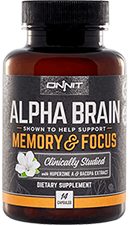 For a limited time, you can get up to 30% off when you purchase a multipack of
Alpha BRAIN.
Check Availability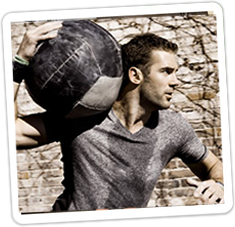 Onnit Pro: Lewis Howes
Athlete, Entrepreneur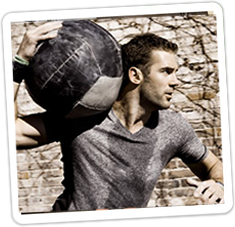 "I'm constantly busy with running businesses, managing travel, and high intensity workouts to stay in peak shape. Alpha BRAIN gives me that added focus to run at an optimal level and stay focused throughout the day so I can be competitive in every area of my life."
How Alpha BRAIN Works
These clinical results sound impressive. Yet what's even more fascinating is how Alpha Brain is able to support improved word recall, problem solving, and focus.
Most nootropics take the 'salad bowl' approach, where ingredients are thrown together in the hope that one or two will have an effect. Whereas in Alpha BRAIN, all the ingredients have been hand picked to support a specific purpose. They've then been combined to create three proprietary blends:

Flow
Amino acids and vitamins that help support working memory, a stress response, and healthy well-being.


All three blends are combined into every Alpha BRAIN pill. So it could be described as being like three nootropics in one.
What also makes Alpha BRAIN exceptional is that it contains ZERO caffeine. In fact, Alpha BRAIN's formula is so clean it's been tested and certified by the BSCG Certified Drug Free® program.(7)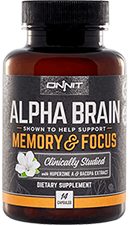 Find out why Alpha BRAIN is the only brain supplement you'll ever need.


learn more
100% Natural Brain Health Nutrients
Alpha BRAIN one-of-a-kind formula contains the following herb extracts and cognitive enhancing nutrients from Mother Nature:
Bacopa

Cat's Claw

Huperzia Serrata

Oat Straw
L-Theanine

Huperzine A

Vinpocetine

Pterostilbene
The Mental Energy to Get More Out of Life
With the backing of gold standard clinical studies, a triple blend stack, and ultra clean formula, it's no wonder Alpha Brain has become one of the most popular brain health pills of the last decade. In fact, Alpha Brain has achieved a 4.2 / 5 average rating from hundreds of reviews. Celebrated by athletes and performers alike, chief among them is Joe Rogan. As a popular Podcaster, UFC commentator, and standup comic, Joe knows better than most the vital need to keep his brain in tip top shape.
It's why he helped to create Alpha BRAIN. So that more people can benefit from advances in nootropic science to enhance their cognitive power and performance.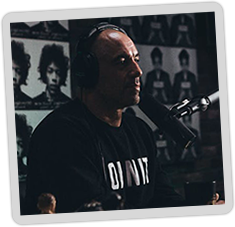 Onnit Pro: Joe Rogan
Comedian, UFC Commentator, and Podcaster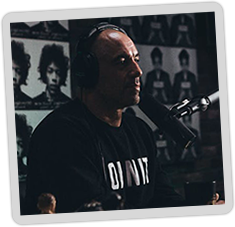 "It seems to fire up your brain at a higher RPM level... I feel like it helps me form sentences better."
With the release of the clinical studies supporting Alpha Brain's ability to help people feel more alert, to think at a faster pace, and better able to solve life's daily mental challenges more easily, it's a safe bet Joe will be talking about Alpha Brain a lot more from now on.